Quality Hearing Aid Center has been serving the communication needs of the greater Danbury area since 1970. We pride ourselves on developing long-term relationships with our patients. Relationships based on unsurpassed service that begins the first time you walk through our doors and continues long after your initial appointment. Our founder, John Scarfi, was an electrical engineer who designed hearing aids for Accousticon, but switched lanes to work directly with the patient. John felt his experience and knowledge of hearing aid design could be of great help to the end user. John's son Frank joined the practice in 1986 and now continues his father's legacy and vision by providing exceptional customer service and superior quality hearing products to all of our patients.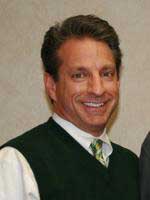 Frank Scarfi, Owner
State of CT Licensed Hearing Aid Dispenser
Frank Scarfi is a Board-Certified Hearing Instrument Specialist for over 36 years. Raised in Danbury and a graduate of Western Connecticut State University with a degree in Communications, Frank is passionate about helping his patients hear better and improving the quality of their lives. Frank is a Certified Dementia Practitioner and specializes in Tinnitus management. In his free time, Frank enjoys spending time with his wife Elli. Together they share four adult children, a dog and a cat. His personal interests include running, fast cars, volunteering at his church and traveling.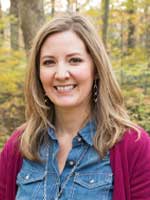 Elizabeth Egge
Office Manager
Elizabeth Egge joined Quality Hearing Aid Center in 2021. Originally from Iowa, Elizabeth has worked all over the world as a Marketing and Advertising Executive, Elementary school teacher and an Executive Assistant. Elizabeth takes pride in bringing her Midwestern friendliness wherever she goes. Outside the office, Elizabeth is a mom of twins, two cats and a dog. She is an active member of her church and enjoys baking and decorating cakes.